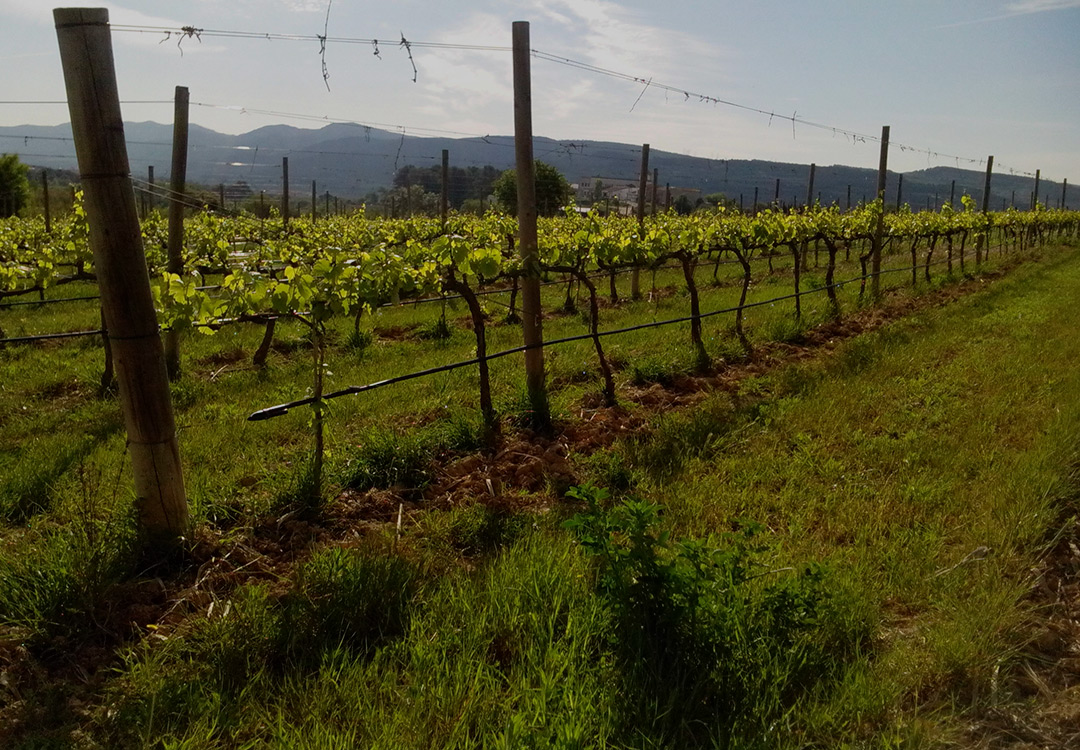 Project based in maintaining full control of the whole winemaking process, from the vineyard growing to obtain the best possible grapes, to the making of our wine and its selling into the market under our own brand, the way of the French grower-producers , inspired and in debt to the university of California-Davis ,our Alma Mater. 
Piece of land located within the La Pedra Blanca area, in Subirats, Barcelona.  A 28 acres property, known as La Font de Jui, with gentle slopes and a clay-loam soil, deep and well drained.
Read more
Organic certified (CCPAE) and biodynamic certified (Demeter).Environmentally conscious, we do not use synthetic chemicals, pesticides or weed killers.
Read more
Exclusive use of our grapes, grown in La Font de Jui, following the principle of minimum intervention and maximum respect for the product.
Read more
Our products